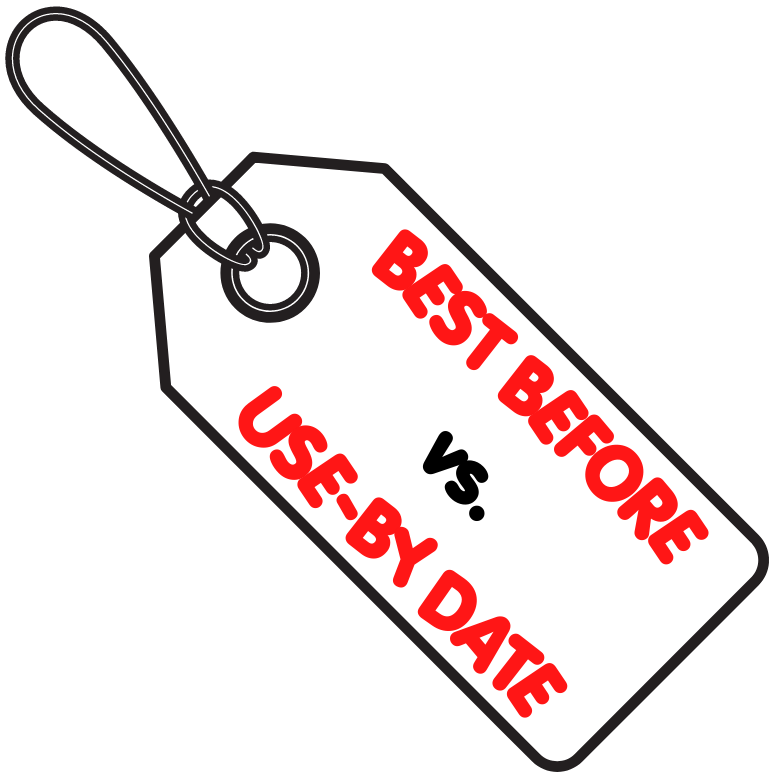 FOOD LABELLING EXPLAINED: BEST BEFORE vs. USE-BY DATES
In the UK, we waste around 9.5 million tonnes of food each year. However, out of the 9.5 million tonnes, 4.5 million tonnes of food are thrown out that still could have been eaten (WRAP - 2020 Study).
The most considerable component in causing this waste is down to many consumers not knowing the difference between "sell-by", "best-before" and "use-by" dates.
Charities such as FareShare, Love Food Hate Waste, The Felix Project and FoodCycle have been doing incredible work to reduce food waste within the retail sector but that is half of the battle but there is so much that as individuals we can do at home!
THE BREAKDOWN OF THE LABELS
SELL-BY or DISPLAY UNTIL DATES
Retailers frequently use "sell-by" or "display until" dates on their shelves, primarily for stock control purposes. These aren't obligated by law; however, they are instructions for retail staff not shoppers.

BEST BEFORE DATES
Are about quality, not safety. When the date is passed it doesn't mean that the food is not safe to consume but it might begin to lose its flavour and texture.

USE-BY DATES
Are the most crucial date to consider, as it relates to food safety and tells you when it's no longer safe to consumer.
Additionally, you need to follow any instructions such as, or 'keep in a fridge'. If you don't follow these instructions, the food will spoil more quickly, and you may risk food poisoning.
Once a food with a "use-by date" has been opened, you also need to follow any instructions such as 'consume within 3 days of opening'.
But remember, if the "use-by" date is tomorrow, then you must use the food by the end of tomorrow, even if the label says, 'consume within 3 days of opening'. Lastly, if a food can be frozen, its life can be lengthened beyond the "use-by' date" (NHS, 2021).